Welcome to TerraPop!
The TerraPop Data Access System allows you to create a customized data extract, combining variables from multiple sources into a single package.
Step 1: Select Variables and Datasets
Browse the available variables and add those you are interested in to your cart. You may mix and match from area-level, microdata, and raster variables. Many variables are available in multiple datasets, so you will also need to select datasets and add them to your cart.
Step 2: Select Options for Output
You will first select your output format –area-level, microdata, or raster. If you have selected any microdata variables, you will only be able to obtain a microdata-formatted extract.
The checkout process will prompt you to make any decisions required for transforming variables originating in formats other than your selected output format.
Step 3: Get Data
After you submit your extract request, the system will generate your data package. You will receive an e-mail when your data is ready to download.
Video Tutorial
Area-level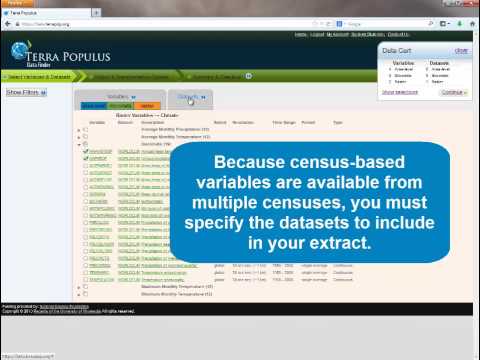 Microdata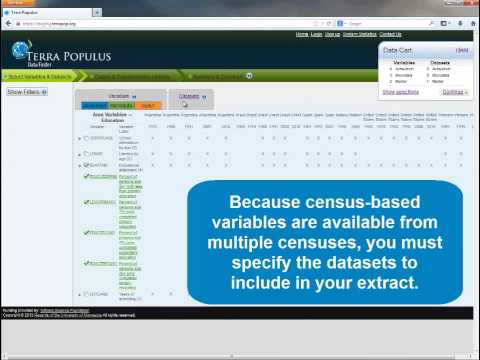 Raster